Craft-Tastic Mini Thread Bowl Kit
How about a little eye candy for your rings, bling and other cute things? These three bowls are both fun and functional and they're easy-to-make, too.
• Includes bowl forms in 3 sizes, 1 oz. water-based glue, 36 yards of cotton thread and 3 pieces of adhesive.
• Perfect for rings, earrings, necklaces, bracelets and charms.
• They're so cute you'll want to set them out for everyone to see!
AGES 8+
Related Products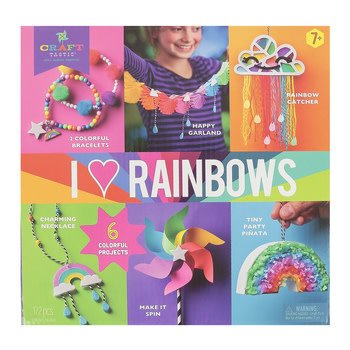 Craft-Tastic I Love Rainbows Kit