Sun Valley Boot
With a pink gradient design and bright pops of blue, the Sun Valley Boots are a colorful, baby-friendly take on this season's trendiest snow boots, made to keep your little one's feet warm and cozy in chilly temps.
The nylon upper and plush faux fur lining keep heat in and protect from the wind. Elastic laces and an easy-on hook and loop closure ensure a secure, kick-proof fit
Approved by the American Podiatric Medical Association.
Structured silhouette looks, feels, and operates like a shoe—perfect for early and beginner walkers.
Sole flexes and bends with every step to allow full range of motion needed for healthy foot development.
Sizes 0-3 & 3-6 Months have a soft, suede sole.
Sizes 6 months and older have a split rubber sole that grips the floor, adds durable traction & helps prevent falls.
Adjustable closures make for easy on & off.
Padded insole provides protection and plenty of cushioning.
Related Products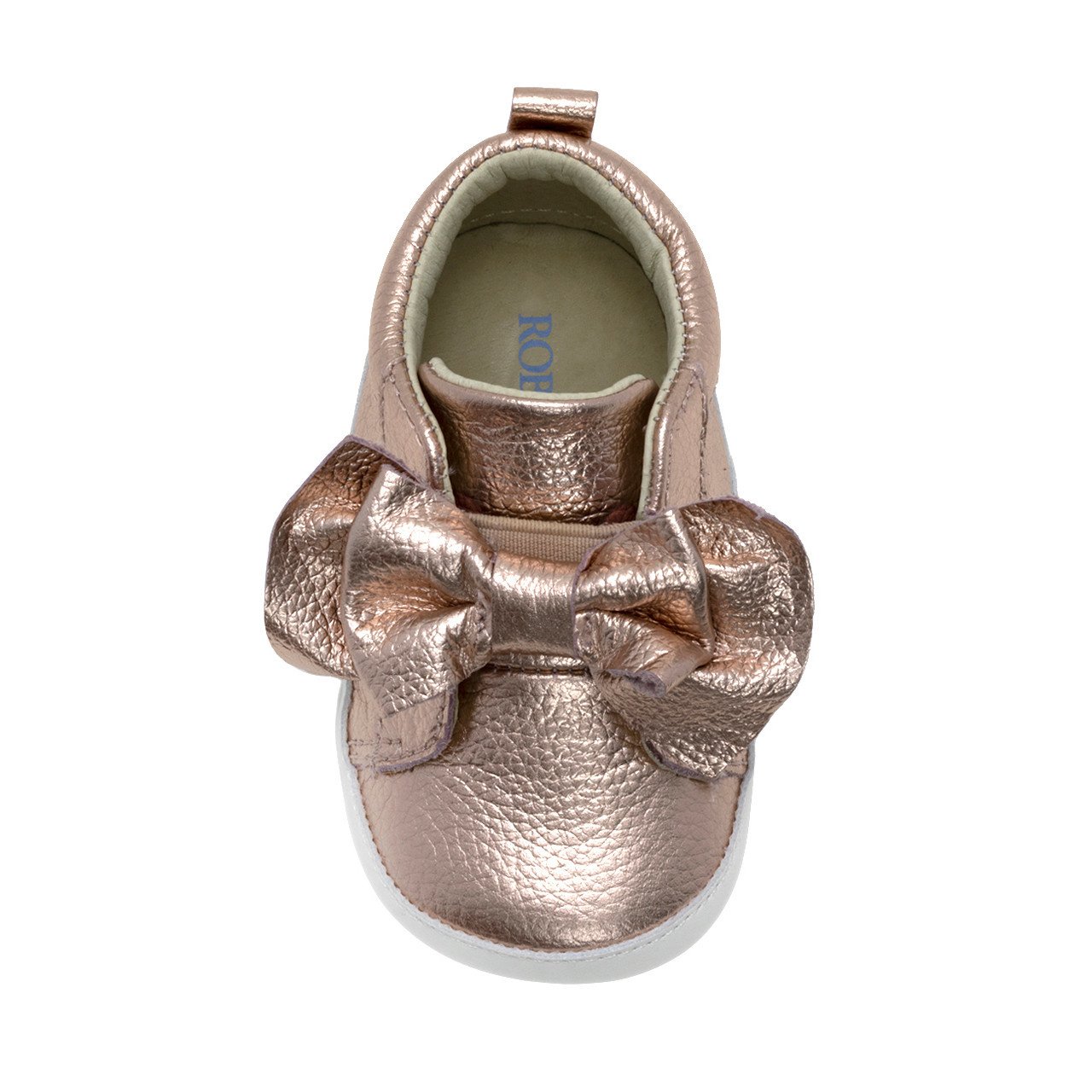 Rose Gold Aria First Kicks