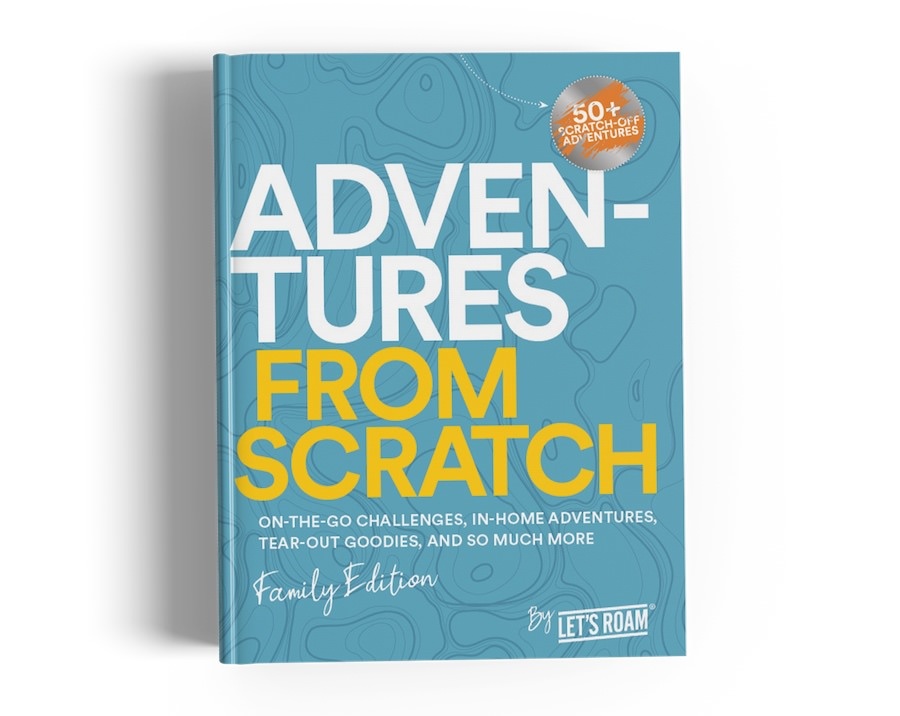 Adventures from Scratch: Family Edition
Inside you'll find 50+ scratch-off adventures, family games, on-the-go challenges, pay-it-forward adventures, bucket list adventures, and mail-able postcards. They might lead you to an undiscovered trail, or help you explore your home through new eyes!
Printed on durable, adventure-proof weighted cardstock. This book was created to be experienced, torn, and shared!
Adventure categories include Explore, Create, Learn, Cook, Move, and Spread Joy.
Challenges can be modified to fit any budget or comfort level.
Designed for all families, with the challenges expected to be the most fun for kids between the age of 3 and 16.