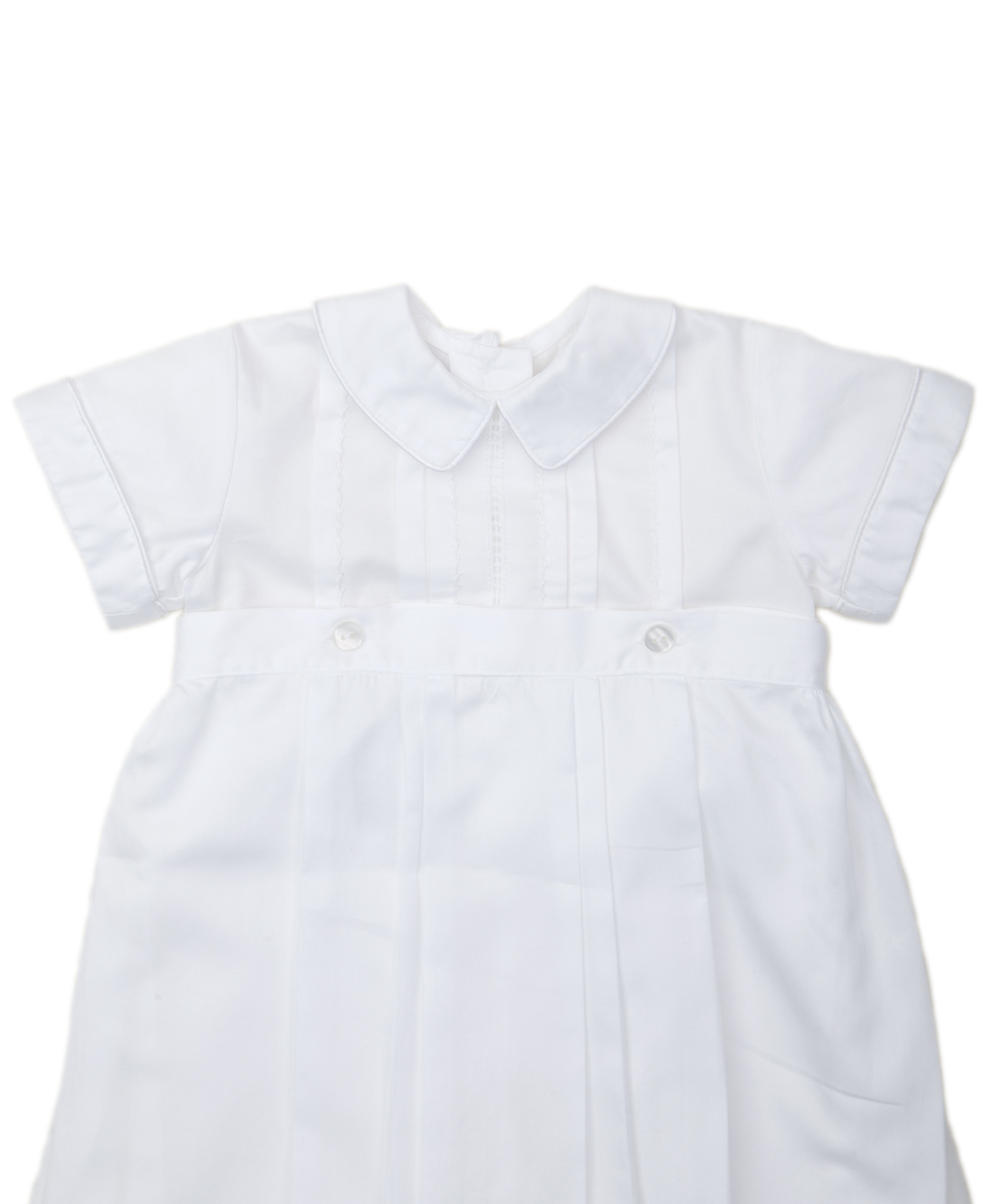 Aiden Converter Gown/Hat Set
An ample skirt with stitched details transforms a baby boys' short-sleeve collared suit into a traditional christening gown. A keepsake hat completes this special, once-in-a-lifetime occasion look.
Kissy Kissy credits their incredible softness to special Peruvian Pima Cotton. The longer fiber length results in a more durable fabric that gives off a slight luster and produces a luxurious texture.
Related Products