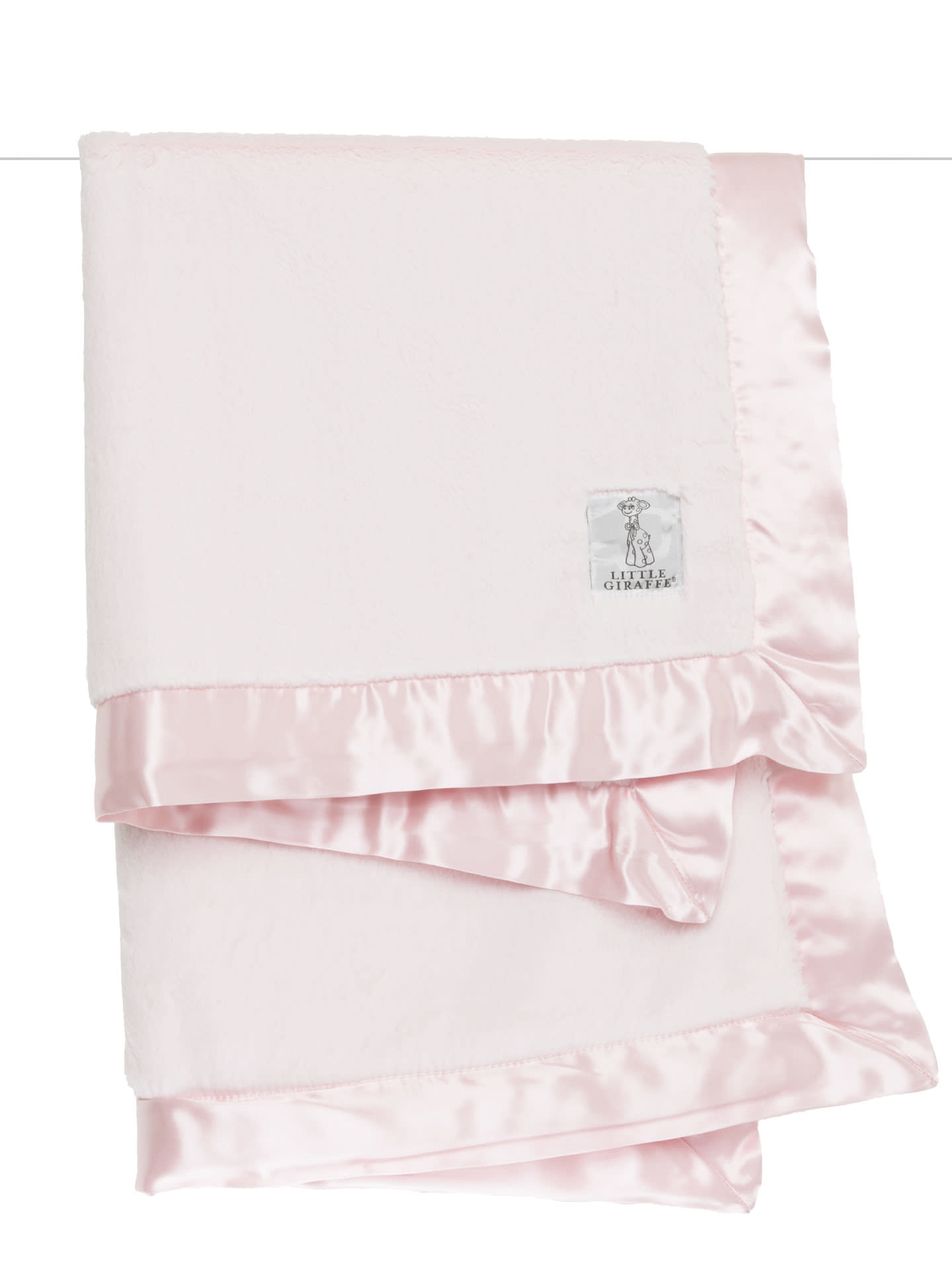 Luxe Blanket
Little Giraffe's Luxe™ Baby Blanket is the softest, most luxurious baby blanket available. It's no surprise that it is adored by celebrities and trendsetters alike.
Fabric Content
LUXE, CHENILLE AND VELVET DELUXE:
100% polymicrofiber
Poly microfiber is a specific polyester thread that is very fine and has a sueded finish so it gives our products an especially soft, luxurious hand feel. We pay close attention to minute details when developing our fabrics so they have the softest finish possible!
PRINTED SATINS (BORDERS AND/OR BACKS):
100% polyester satin
Polyester is naturally hypoallergenic, so there should be very little concern among parents regarding allergies, unless the child has a known allergy to polyester. Polyester is used as a "downlike" fill in our pillows as well because it is considered hypoallergenic. We use the finest and softest polyester fill.
SOLID SATINS (BORDERS AND/OR BACKS):
TERRY (TOWELS):
100% cotton
The terry has a special weave that makes it extraordinarily plush and soft.
FEATHER YARN (BLANKETS):
Related Products