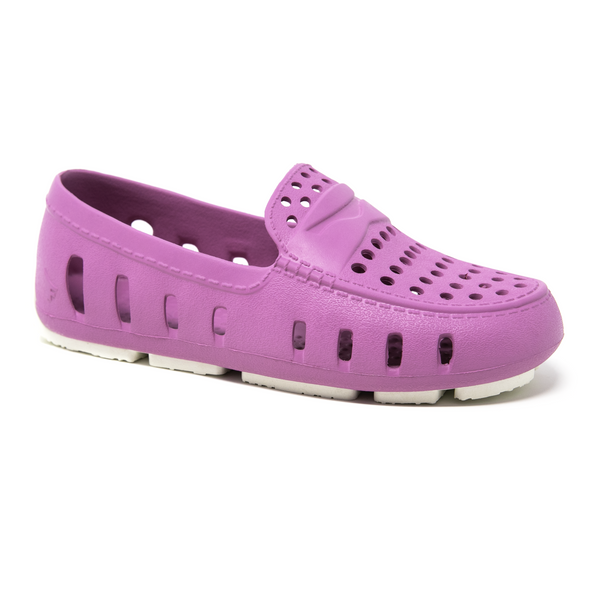 Prodigy Driver
Floafers masterfully blends classic styles with a modern twist of utility. Floafers are made of environmentally friendly closed cell EVA foam, that are light weight, water proof, anti-microbial and scuff proof TP rubber soles. 
Odor-Resistant, easy to clean, and quick to dry.
Advanced 360 degree ventilation that keeps feet cool and helps water and debris drain away quickly.
Massage-pod foot bed with enhanced arch support
Water-friendly and Buoyant
Scuff-proof soles & sectional traction which are ideal for slippery surfaces and wet areas.
Utility hole to conveniently attach your Floafers when you're on the go.
Related Products