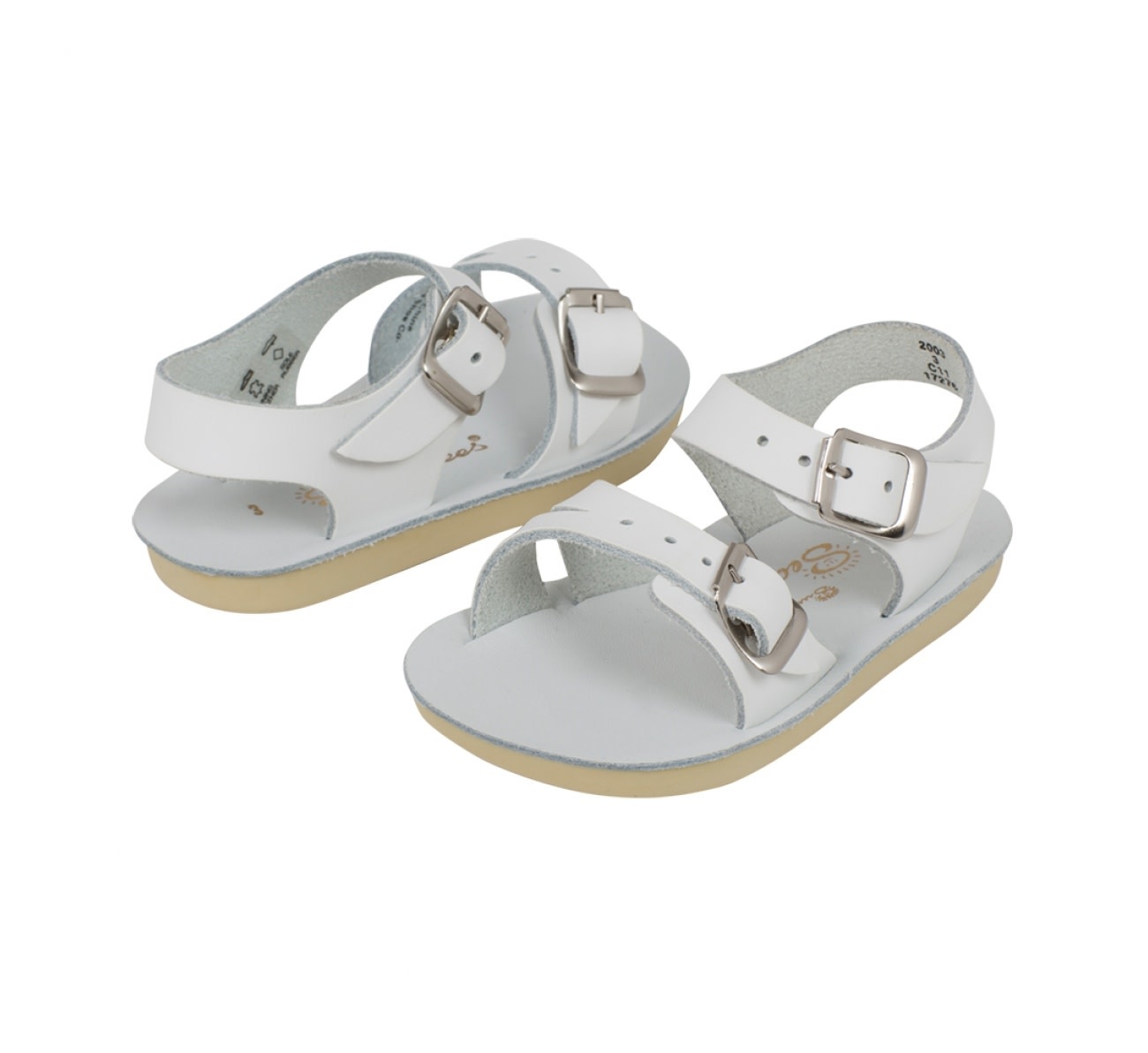 Sun San Classic Sea Wee
With added flex over the toe this little sandal is the perfect starter pair. The entire Sun-San range comes on a spongy urethane sole with rust proof buckles.
A mini version of the surfer, complete with toe buckle & ankle strap. Adjustable front and back to fit wide or narrow feet. An extra slit in the toe strap gives extra flexibility for those just starting to walk.  They can be worn in the water and put through a cool machine wash. 
Related Products